It's time to find your perfect fit, make purpose-driven connections, and embark on a fulfilling career journey.
INOP: Where impact-driven professionals thrive.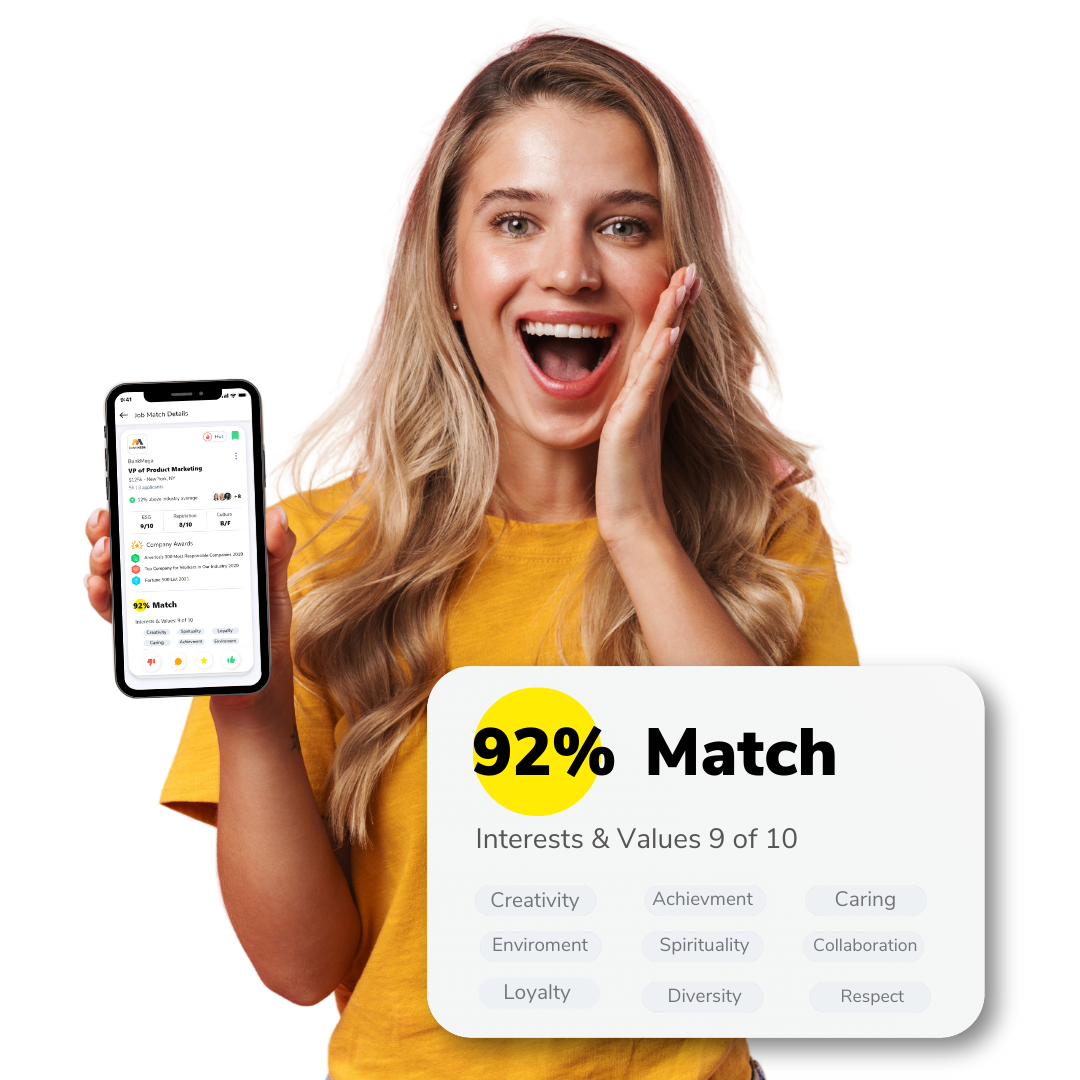 🔥 Like Dating, Recruitment, and Market Intel Combined
Think of our app as the perfect blend of a dating platform, recruitment hub, and market intelligence tool. It's a one-stop solution for all your professional needs, empowering you to shape your career path with confidence.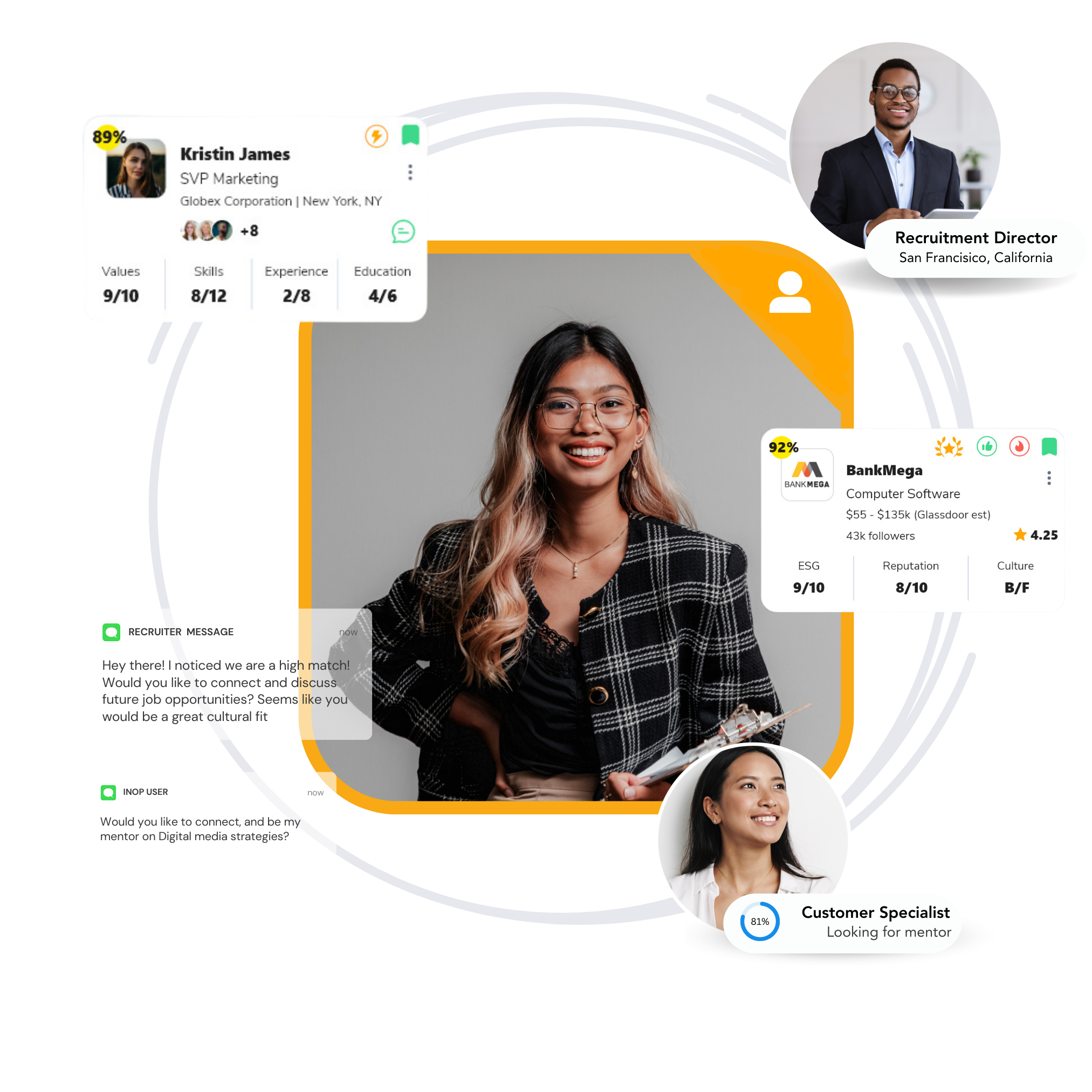 Swipe. Match. Connect. Thrive!
🌍 Connect with Like-minded Professionals
Discover a community of professionals who share your values, beliefs, and interests. Forge meaningful connections, collaborate on exciting projects, and explore new opportunities together.
🔍 Find Job Opportunities with Purpose
Uncover job openings that align with your values and drive for making a positive impact. Our advanced algorithms match you with companies that prioritize sustainability, social responsibility, and ethical practices.
🏢 Dive into Rich Company Insights
Gain unparalleled access to comprehensive data sets on professionals and companies. Explore detailed ESG (Environmental, Social, and Governance) metrics, cultural profiles, and reputation scores to make informed decisions about potential employers or collaborators.
Leverage our powerful benchmarking tools to gain insights into compensation trends, skill requirements, and career trajectories.
Competitive edge: Stay ahead of the competition by understanding how your skills and experience align with industry standards.
Strategic decision making: Make strategic decisions about job offers, promotions, or career switches based on accurate salary and skills insights.
Negotiation Power: Armed with accurate salary data, negotiate confidently during job interviews and performance evaluations.
Equal Pay Advocacy: Identify and address any potential pay disparities or gender wage gaps through salary benchmarking.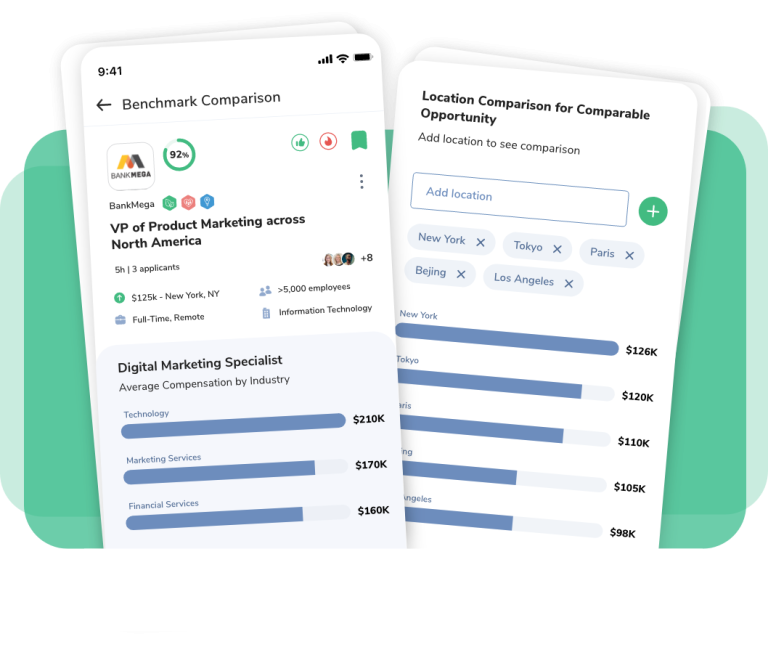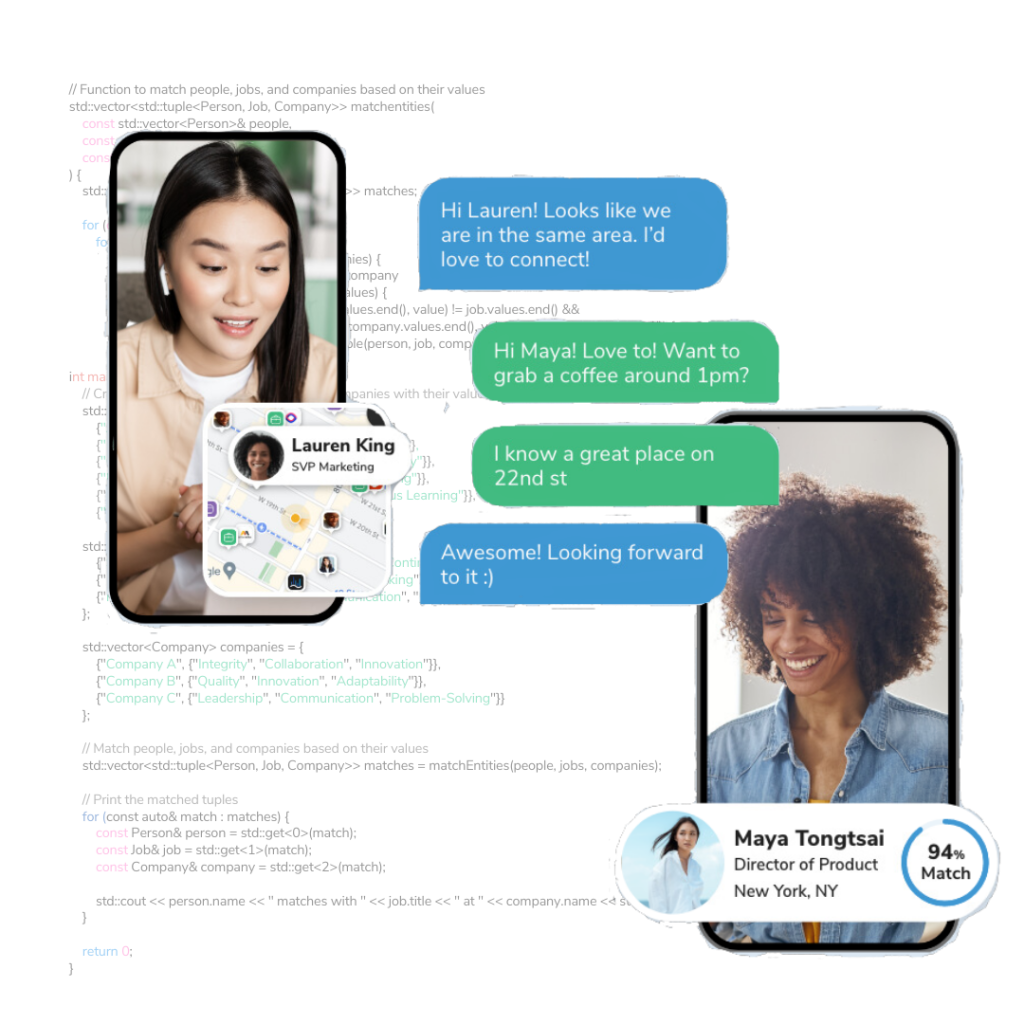 Our integrated chat tool allows you to connect and network seamlessly with professionals who share your interests. Start meaningful conversations, exchange ideas, and unlock endless possibilities for collaboration.
Join INOP today, upload or claim your profile and unlock a world of endless possibilities for professional growth, meaningful connections, and purpose-driven success.
📲 Download now and embark on a journey to reshape your professional future!
We offer both Freemium and Premium features
Everything you enjoy from our standard plan + more
*Super swipes: Swipe up for potential matches to know that you liked them before they swiped you right.
** Spotlight: Bump your profile to the top of the stack to be viewable by more people instantly for 1 day.